http://itaka4.blog.shinobi.jp/
Time realy flies like an arrow.
×
[PR]上記の広告は3ヶ月以上新規記事投稿のないブログに表示されています。新しい記事を書く事で広告が消えます。
Someone may knows particles on my CCD. Original condition is as below.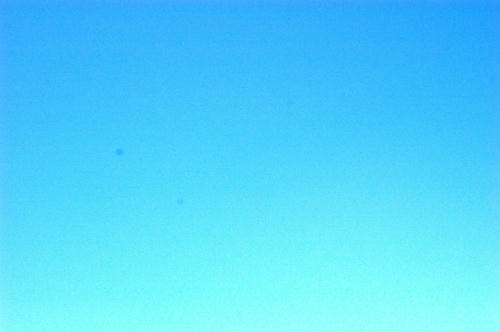 And I decided to blow it up by myself. Result is as below.

Woooops!! I thought this is just nightmare...

After a while....I understood that there is no chice but direct CCD cleaning.
After the direct clearning by support center.

Yes ! Particle has been gone perfectly!!
Thanks. Yeah, This is the professional work.
PR
カレンダー
| S | M | T | W | T | F | S |
| --- | --- | --- | --- | --- | --- | --- |
| | | | | | | 1 |
| 2 | 3 | 4 | 5 | 6 | 7 | 8 |
| 9 | 10 | 11 | 12 | 13 | 14 | 15 |
| 16 | 17 | 18 | 19 | 20 | 21 | 22 |
| 23 | 24 | 25 | 26 | 27 | 28 | 29 |
最新コメント
[07/07 めずらしい人]
[12/25 Shinon]
[04/15 xintian]
[02/29 shu]
[02/29 Guest]
最新記事
(04/17)
(04/17)
(02/13)
(09/05)
(06/13)
最古記事
(09/28)
(09/29)
(09/30)
(10/01)
(10/02)